This is the beginning of several stories, an assortment of anecdotes, emails and other recordings and readings that provide a brief insight into the anti-apartheid actions in Australia and New Zealand. Here Irene Gale, AM talks about her long- term relationship and combined activism with her dear South African friend Phyllis Naidoo.
Irene and son Roger Gale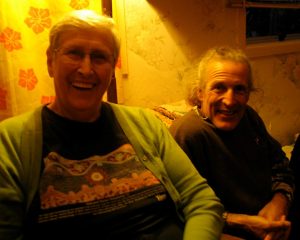 Roger Gale, son of Irene and Jim Gale both renowned anti-apartheid activists, gives an account of his involvement in the Adelaide protest against the Springbok tour. The protest aimed to boycott sporting and other engagement with South Africa to reflect Australian's disapproval of their government's stance on segregation. Roger talks about the game being played at Adelaide oval but it was actually in Norwood.
Categories: